Bamboo Nappies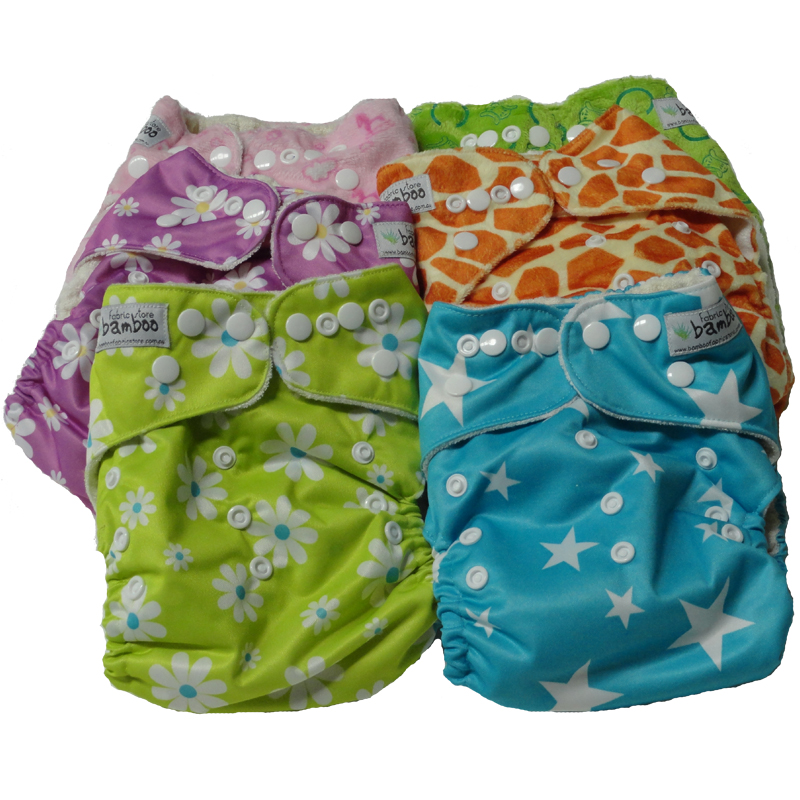 At Bamboo Fabric Store we recognise that not everyone likes to sew and many of us simply don't have the time! We also believe that with disposable nappies accounting for an estimated 5% of landfill, reusable cloth nappies are the most environmentally friendly option for our planet.
Read more ...
The excellent absorbency, antibacterial and anti-fungal qualities of bamboo fabric make it the ideal choice in cloth nappies and more importantly babies love the feel of bamboo against their skin.
With the above in mind we have introduced a range of affordable nappies that are multi-fit sizing for the duration of the time that bub is in nappies.
Did you know that one bamboo nappy is less than the cost of a box of disposables?
Wholesale enquiries welcomed.
---
This category is empty! Please try another category or use our search function to find what you are looking for. If you require further assistance please contact us.
1 Related Content Found
We already know how great bamboo nappies are for babies bots but did you know that every day in Australia, over 1.3 million disposable nappies are discarded into landfills, that's over 475 million nappies per year. Every disposable nappy ever dumped still exists today as they take centuries to break down . . . scary isn't it! The average baby uses 6,000 disposables which equates to approx $3,500 per child and an estimated 5% of landfill waste. Between 2001 and 2011 there were 2,957,721 births in Australia, had they all been placed into disposable nappies there would have been over $10 billion dollars spent. Thankfully we do have an alternative in modern cloth na...