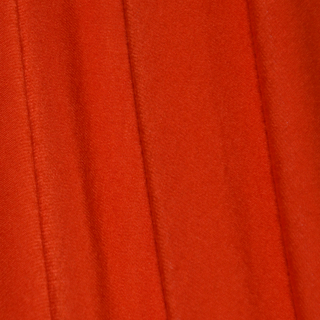 ---
Buy the whole roll and save up to 50%.
Simply call or email us the particular Roll # you require and we will let you know the freight cost for your location.
Please note roll lengths can vary in stated length. Also please allow for up to 7% for wastage due to unforeseen things like weight holes, joins, small holes etc. We sell our whole rolls "as is" and with an extra roll discount for this reason. It is uneconomical for us to unroll and inspect every roll for defects etc
For Roll or Bulk buys contact Richard today.
| | |
| --- | --- |
| KF618 Illuminating Yellow Stretch Jersey 95/5 Roll #53, 53metres | $534.00 |
| KF618 Illuminating Yellow Stretch Jersey 95/5 Roll #54, 53metres | $534.00 |
| KF618 Illuminating Yellow Stretch Jersey 95/5 Roll #56, 51.2metres | $516.00 |
| KF618 Illuminating Yellow Stretch Jersey 95/5 Roll #57, 53metres | $534.00 |
| KF616 Flame Stretch Jersey 95/5 Roll #163, 66metres | $930.00 |
| KF616 Flame Stretch Jersey 95/5 Roll #164, 48metres | $677.00 |
| KF613 Cashmere Rose Stretch Jersey 95/5 Roll #116, 47.5m | $670.00 |
| KF613 Cashmere Rose Stretch Jersey 95/5 Roll #118, 47.5m | $670.00 |
| KF613 Cashmere Rose Stretch Jersey 95/5 Roll #119, 50.3m | $709.00 |
| KF613 Cashmere Rose Stretch Jersey 95/5 Roll #121, 46.6m | $657.00 |
| KF386 Acid Lime Stetch Jersey 70/20/10 Roll #151, 43.9m | $767.00 |
| WF420 Muslin 70/30 Roll #1, 92.4m | $1291.00 |
| WF420 Muslin 70/30 Roll #4, 92.4m | $1291.00 |
| KF203 Stretch Fleece Natural 70/25/5 Roll #8, 43m | $805.00 |
| KF203 Stretch Fleece Natural 70/25/5 Roll #9, 41.1m | $769.00 |
| KF238 Red Tango Velour 70/28/2 Roll #3, 47.6m | $998.00 |
| KF332 Purple Velour 70/28/2 Roll #44, 43.9m | $920.00 |
| KF332 Purple Velour 70/28/2 Roll #45, 41.1m | $861.00 |
| KF291 French Terry Natural 70/30 Roll #105, 46.6m | $802.00 |
| KF210 Single Terry Natural 70/28/2 Roll #6, 42.1m | $756.00 |