Bamboo Bedroom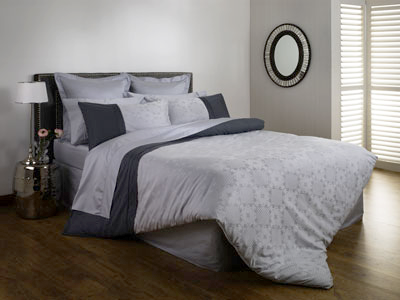 Sleep in style and comfort with these beautiful designer Bamboo and Cotton Duvet Covers and Bamboo Sheets and Blankets. You will be amazed at how soft these really are and will delight in the quality of these sophisticated covers.
From Coshee, beautiful summer, meidweight and winter Alpaca & Bamboo quilts and Bamboo & Cotton quilt sets in contemporary colors, fabulous for allergy sufferers.

Bambusa have redefined eco-friendly with luxury 100% bamboo sheets and duvet sets complimented by beautiful 100% bamboo blankets.
'I seldom go to the trouble of writing a letter about a purchase, but in this case I feel quite compelled to let you know how much I love my new Coshee Mulberry Silk Quilt (summer). After trying several types of doonas, blankets and sheets throughout the various seasons in Melbourne, I have finally found the perfect solution for the warmer months. I have had the best sleeps this Summer with the quilt, it is so light, yet comforting, which is a testament to the quality of the fabric. I have been telling all my friends about it. It's just another excellent product I have had the pleasure of purchasing from Bamboo Fabric Store. I look forward to selecting more items from your catalogue to add to my collection. Keep up the good work!'
Irene - Melbourne
Ecologically friendly, why bamboo of course!
---
1 Related Content Found
Hot on the heels of winning the Annual Momentum Energy 3AW Small Business Success Award for Innovative Business, local Melbourne Mum and EcoSleep Australia founder Jane Tepper, is frantically packing her bags for the requested rush launch of her award winning, eco-friendly, Coshee® bedding range in the US next month. "I was thrilled to win the Award and getting an unexpected call to launch Coshee® with our agent via the ABC Kids Expo is a real bonus" said Jane who designed Coshee® to ease the daily grind of bed making and the huge task of washing five quilt covers for her family. Coshee®, short for cover sheet, is a ...