Wovens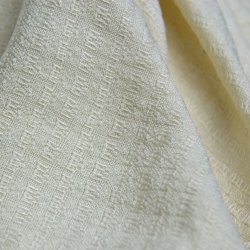 Beautiful woven fabrics including 100% Bamboo and Bamboo, Wild Nettle, Hemp, Organic Cotton, Silk, Yak Wool and Soy blends. New to Bamboo Fabric Store Australia bamboo denim, bamboo twill and bamboo upholstery fabrics.
Our woven fabrics are sold by the metre and have been carefully sourced to guarantee quality whilst supporting ethical industries. We support small to medium scale enterprises and where possible, avoid large manufacturing operations. Due to the nature of production some fabrics may have slight imperfections, which we see as a natural characteristic of smaller scale production.
Some of these fabrics come from the Himalayan region and are truly unique. The full range includes over 150 different wovens fabrics made from a range of sustainable fibres. Some fabrics are 100% bamboo, some are 100% soy. Others have varying compositions of bamboo, silk, wild nettle, hemp, soy, or cotton. Depending on the browser you are using the colours you see on your screen may differ from the actual colours. When considering the purchase of large quantities of fabric we recommend ordering samples first.
CARE INSTRUCTIONS
Bamboo fabrics will maintain their special qualities when washed in cold to warm water (up to 60 degrees Celsius) with a gentle detergent, free of bleach. You may want to use a gentle cycle for some finished garments and fabric types. If necessary, bamboo fabrics can be dried in a clothes dryer on the cool setting. Fabrics containing vegetable dye should be dried away from direct sunlight.
POSTAGE
Postage will be calculated automatically at check out.

"Hi I just wanted to let you know that I have just ordered yet another metre of bamboo flannel. Each of my my 3 grandchildren have so loved their original flannel blanky that their mothers have asked me to make another one to take to day care. They all love this fabric!
Thank you, Faye"
---