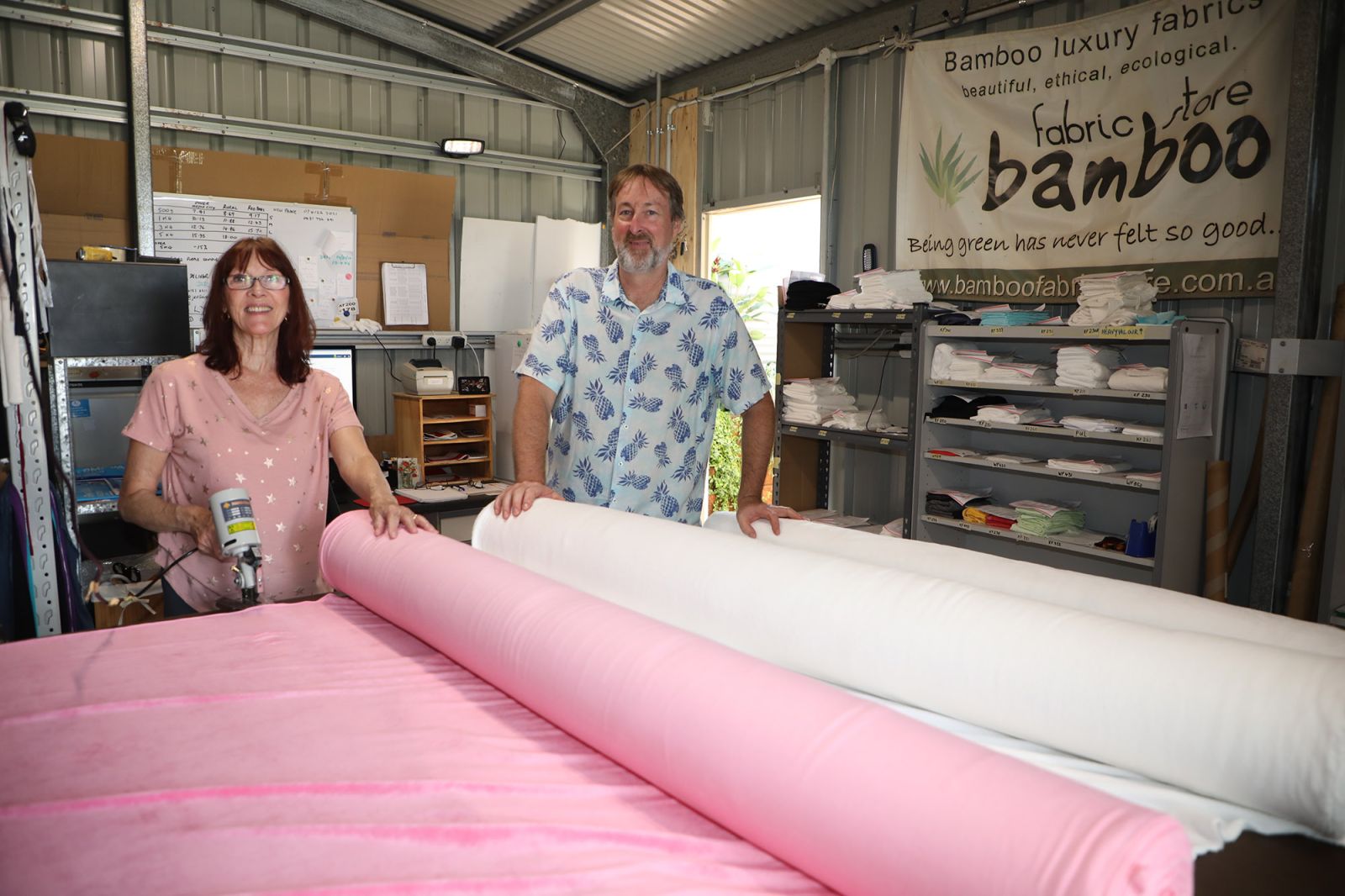 Bamboo Fabric Store is managed by owners Larraine & Richard Down. We believe sustainability is very important and so we try to live in an ethical and environmentally friendly way.
Bamboo Fabric Store Australia is a 100% Australian owned & managed Family business . Although we specialise in bamboo and bamboo blend fabrics, we also carry a range of bamboo clothing, bamboo linen and other products for example skin care products and even hand crafted Baobab baskets. We pride ourselves on our customer service and our great products. Our fabrics and products are available to retail and wholesale customers.
Bamboo Fabric Store is currently now located in Warwick QLD, Australia where we have our home warehouse. We predominantly sell our product via this website, phone and email orders. We supply bamboo fabric to customers throughout Australia.

Our Mission is to provide the following:

1. Quality, luxury bamboo fabrics in a range of blends and knits.
2. Undertake our business in an environmentally sustainable manner. This means enviro packaging and sourcing fabric from an environmentally sustainable manufacturer.
3. To be a reliable source of bamboo fabric in Australia.
4. To be an ethical business. We will not purchase from an unethical business. We will support businesses that have good working conditions for their employees.
5. Quality customer service. If you are happy, we are happy.

Once we receive your payment, we sometimes ship your order the same day; and for most orders next day shipping which means your order gets to you sooner. You can count on us to get you the bamboo fabric you need without delay.

Let us know what you think.
Tell us what you think of our products or our service here. Your comments and feedback are greatly appreciated and help us to improve.
I hope you enjoy using this website and our products.
Happy Bamboo Shopping,
Larraine & Richard