Bamboo fibers are the newest thing to hit the textile arena. Bamboo is now being made into a fiber that has wonderful characteristics. It has been said to feel like a cross between cashmere and silk. It has a fluidity like silk or rayon and a softness of hand like cashmere. This fabric is naturally antibacterial and eco-friendly. Bamboo is a renewable resource and the manufacturing of the yarn is done in an environmentally friendly way. This fabric breathes and is cooler than cotton in warm weather. Bamboo fabric will be coming out in many designer lines soon. Hand woven bamboo is the perfect compliment!
The fashion world is constantly seeking and latching onto new materials. The folk fashion craze spurred demand for natural, handmade-looking textiles that exude warmth, while synthetic fabrics with a sleek look have also recently been popular. One of the hot item is fabrics made from traditional Japanese materials, such as bamboo and washi (handmade Japanese paper). In the spotlight at the Tokyo Spring and Summer collection was a series of coats and pants made of fabric containing bamboo fibers.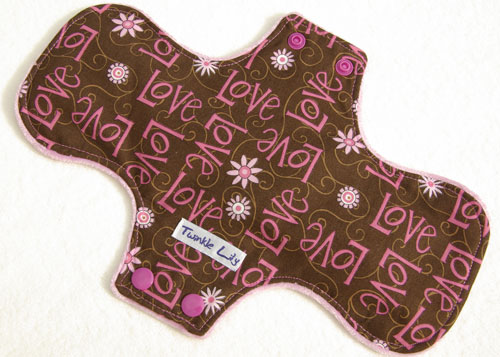 Bamboo fiber clothes have actually been showing up in department stores and women's boutiques. An exclusive manufacturing process makes it possible to create a highly breathable, absorbent fabric entirely from bamboo fiber. Clothes made of this fabric sell for around the same price as ordinary clothes and have a distinctive softness and cool, light texture. The fabric is highly versatile; other garments, such as blouses and tank tops, are also available. Other applications include bathrobes and towels, foot mats, mats, bed clothes, underwear, close-fitting T-shirts, and stockings.
Bamboo fabrics are made by pure bamboo fiber yarns, which have excellent Wet Permeability, moisture vapour transmission properties, soft feel, better drapery, and easy dying to achieve splendid colours. It is a newly founded, green fabric.
Bamboo fabric products include sweaters, bath-suits, mats, blankets, towels, nappies (diapers), ladies menstrual pads (pictured) underwear and other lingerie, all types of clothing, and linen.

Sanitary applications
Bamboo sanitary materials include bandage, mask, surgical clothes, nurses wears and so on. The bamboo fiber has natural effects of sterilization and bacteriostasis, therefore it has incomparably wide foreground on application in sanitary material such as sanitary towel, gauze mask, absorbent pads, food packing and so on. In the medical scope, it can be processed into the products of bamboo fiber gauze, operating coat, and nurse dress, etc. Because of the natural antibiosis function of the bamboo fiber, the finished products need not to be added with any artificial synthesized antimicrobial agent, so it won't cause the skin allergy phenomena, and at the same time, it also has competitive prices in the market.